your boutique media agency
⬇️ Here's how we can help ⬇️
Finding the right media solution doesn't have to be a roll of the dice. We'll create the exact solution you need to reach your goals in a way that only you can. From videos to photos, graphics to websites, we got you covered.
Take your business to the next level with strategic solutions that we design to help you accomplish your mission!

Commercial
Interview
Music Video
Event Live Stream

Portrait Session
Product Shoot
Event Photography
Behind The Scenes

Logo + Branding
Style Guide
Conference Flyer
Slide Deck

Design + Development
Membership Site
Event Landing Page
Monthly Maintenance
Keeping up in a content driven world is exhausting. We make content creation easy for you with monthly graphics, photos, videos, Reels, and TikToks.
Build your brand equity and get your business out there with our content creation services!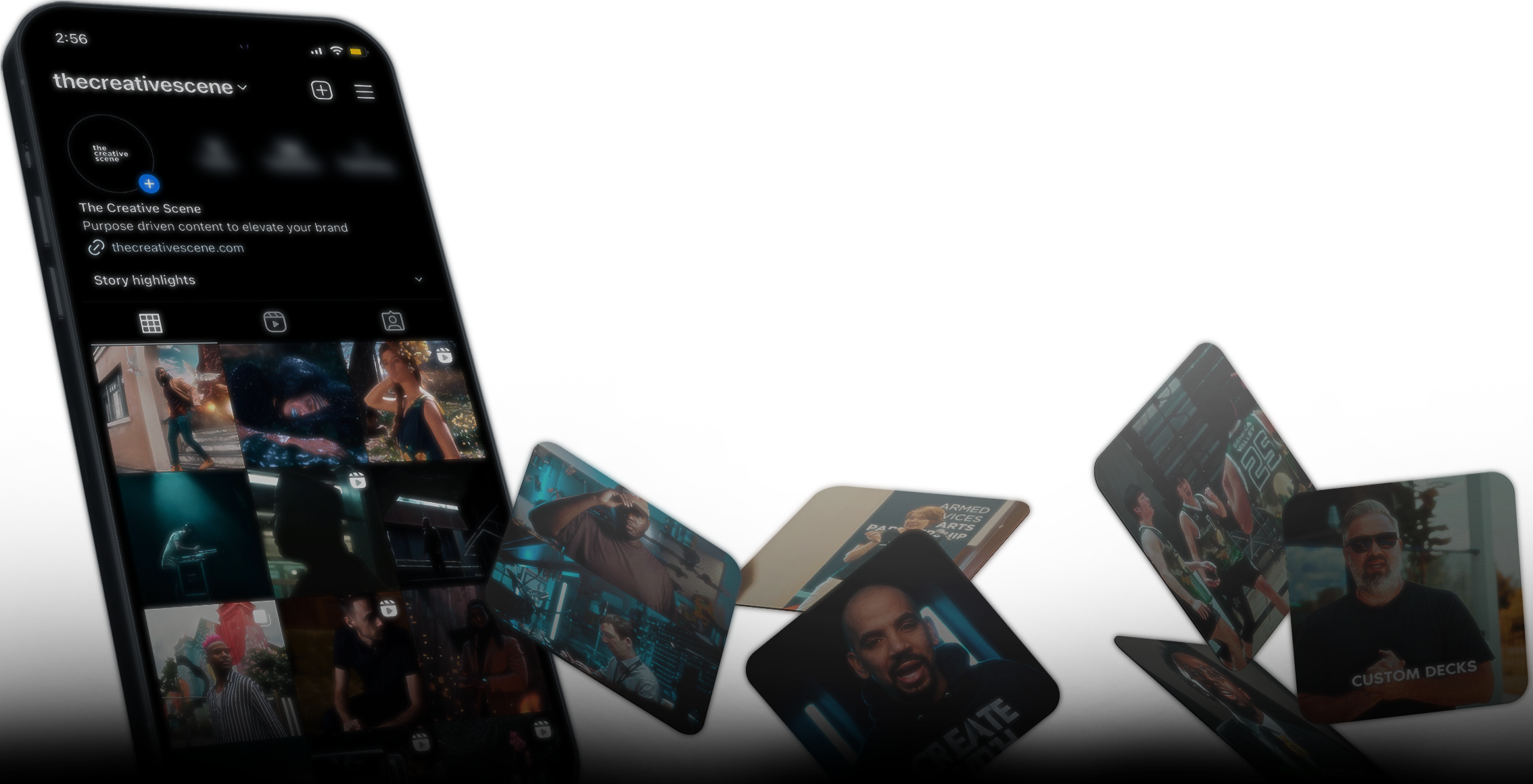 Relationships are really important to us. Check out what some of our favorite clients have to say about working with us!
⭐⭐⭐⭐⭐
"Few media production companies are as well-versed as The Creative Scene in the creative process nor as versatile at everything from story, direction, sound, lighting, VFX and post-production. They will make your small project look superb and your big project absolutely epic."
Ken Schuler
Director Of Development at Transform Our World
We're excited to work with you. Please tell us more about your project and how we can serve your business by using the form on the right. If you have any questions, let us know and we'll get back to you as soon as we can.
Talk to you soon!